6/28 American Beauty Tie Dye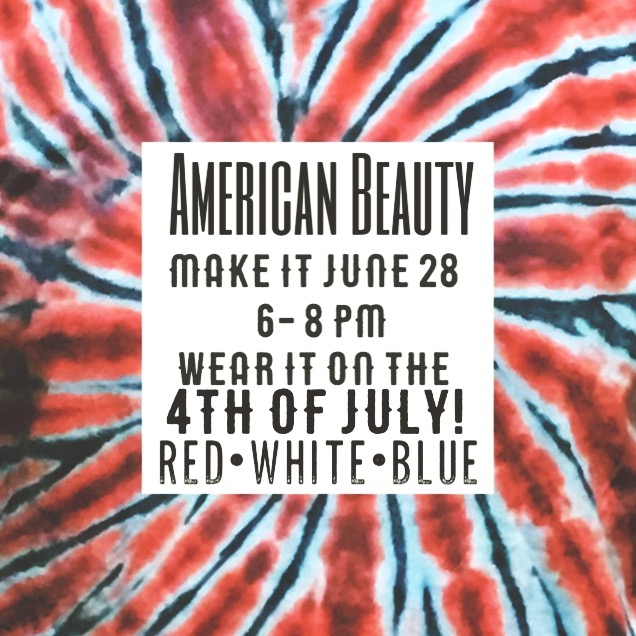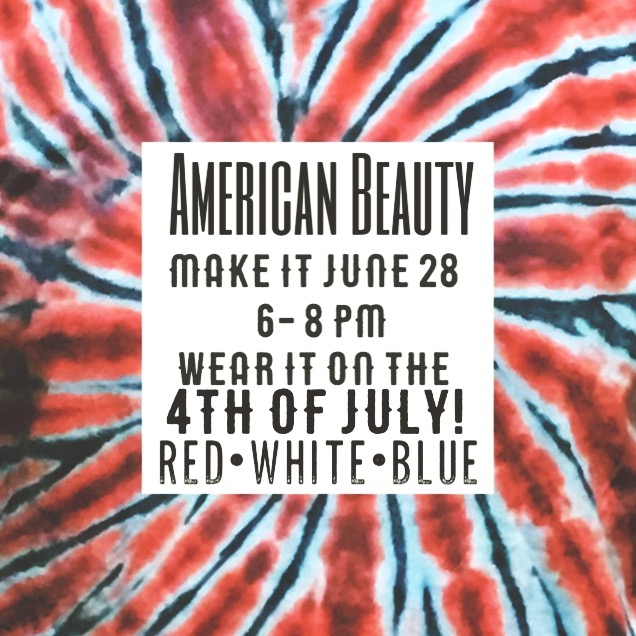 sold out
6/28 American Beauty Tie Dye
6/28 @ The Art Shack (next to Artzy Junkin)
6-8 pm
You finally have something to wear to the 4th of July parade! This American Beauty design is a patriotic way to display your red white and blue this year (and for many more). This shirt is actually MADE IN THE USA by AMERICANS! Don't settle for less, when you buy American made goods you support your country and help your neighbor. PLEASE NOTE this class is 6/28, a week before the holiday.
•All supplies and materials included
•Please wear dark clothing or something you don't mind getting stained.
•Maximum 15 dyers for this class.

Drunken Forest Tie Dye uses professional dyes that are colorfast. Prolonged exposure to sunlight can fade the color, and bleach will remove color. With proper care, your items will stay bright and vibrant for many years to come.