Ice Dyed Flour Sack Towel Set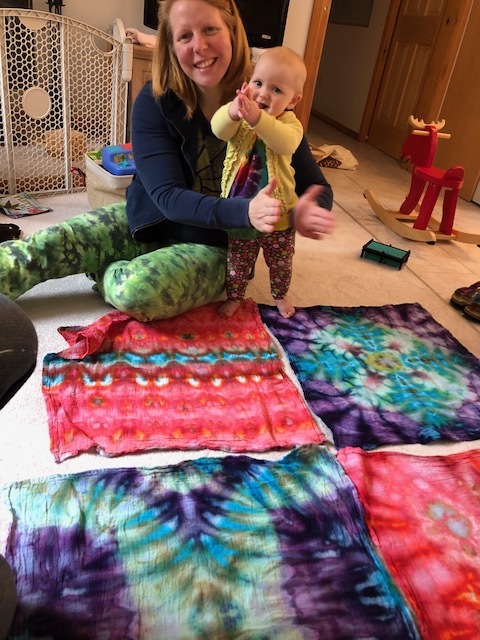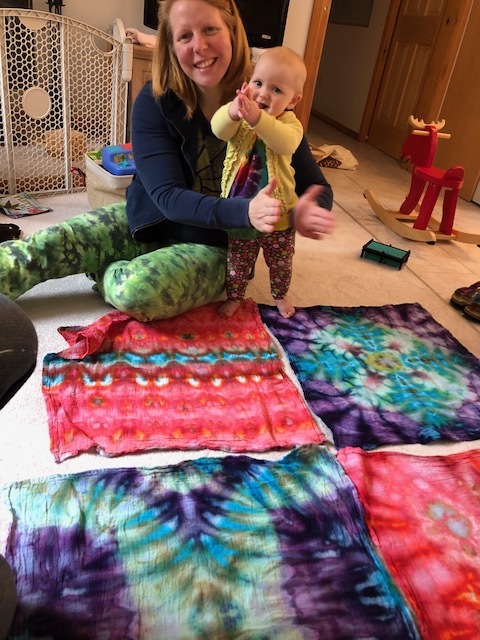 Ice Dyed Flour Sack Towel Set
Create a lively set of 4 flour sack towels with Jen, owner of Drunken Forest Tie Dye. In this class you will learn how to create 4 different designs and then batch dye them to make a matching set. Using as many colors as you'd like, each set will have a color theme and up to 4 different designs. Ice dyeing is a simple dyeing technique that creates stunning results that many describe as a watercolor effect. There will be several colors (with swatches) available or choose from one of our personalized premixed color combinations inspired by nature. Brighten up your kitchen with this beautiful set of towels, or consider giving these as a great housewarming or just because gift. For this class we are offering 1 set of four towels for $50 or and each additional set for $25 (limit 4 sets). Bring a friend, nobody wants to dye alone :-)
The items must batch for approx 48 hours, so you will be taking them home in a leak proof container with washout and care instructions. Watch the ice melt and see your piece come to life! Paypal or Credit Card payment accepted.
Class + 1 set $50
Class + 2 sets $75
Class + 3 sets $100
Class + 4 sets $125
Gloves will be provided. While ice dyeing isn't especially messy, spills can happen so please wear dark clothing or something you don't mind staining. Dye particles can be dangerous if inhaled so masks will also be provided.
Drunken Forest Tie Dye uses professional dyes that are colorfast. Prolonged exposure to sunlight can fade the color, and bleach will remove color. With proper care, your items will stay bright and vibrant for many years to come.